Friday, December 19, 2008
Today I decorated my gingerbread house with lots of icing and chocolate!


mine's on the left, the other is my brother's ;)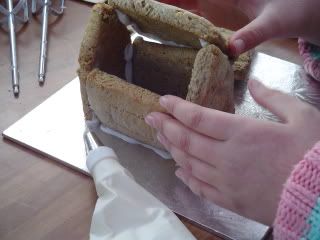 making it

And made chocolate leaves (but some broke :()


in the fridge drying
link to how to make them

a few days ago we went for a walk, and I took one of my models, Cobalt. There was a chinook flying around...



Cobalt looking over the fields with his halter I made early in the morning, lol.



Cobalt looking at the sky - I love this photo!



Cobalt in long grass!




eeek what's THAT?!



a chinook!



the horse i just finished painting!

bye!
:D